IT IS FINALLY OVER....
it also means my death is just a few days away...
it's so sad that i have to get back my results together with my auspicious week.... that sucks alot believe me.... i dun even dare to talk to any j2 teachers for fear of being slaughtered.... nt that vincent toh cares... i mean when did he care? *foams @ mouth*
meanwhile, i shall start thinking chocolates & positive & start studying some more... i shld start making notes.... i should stop slacking... and i should sound so determined... sighx... meanwhile, faithy & lian are like at a different part of e world cus they haven take their exams so i should just cease contact with them? hohoho... *sniggers* but yar... jiayou!
i went shopping alone today in sim lim... hoho... & i heard this wonderful song that was blasting out of a speaker... actually, i was attracted to e tune only since i couldn't figure out what the person was singing... it sounded like he gt constipation of some sort... but yeah... u've guessed it... it's none other than other gay/jay chou...
oh... btw, i also decided that guy with fringe kinda ooze out of sex appeal... as a faithful history student who hasn't been passing history with fantasting results, i better start practicing my essay writing skills by substantiating it with egs...
will horneff... no he's not a giglo or smthing even though he's quite unknown to most ppl... & i dun think he's in e entertainment circle anymore... i first saw him in some show abt gorillas, born to be wild... yeah... i've been in love with him ever since... i'm loyal okayy
after which i found out that real life cute guys were nearing extincting so i turned to fantasy....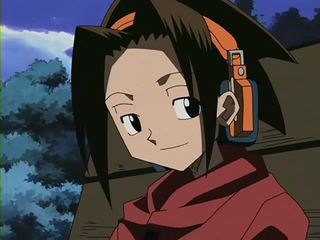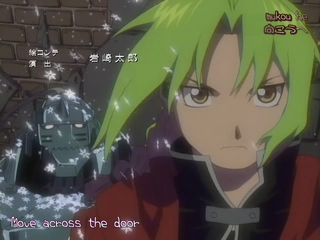 introducing.... [鋼の錬金術師] [エドワード・エルリック/朴璐美] [ シャーマンキング] [麻倉 葉/佐藤ゆうこ]
tada! yesh & they DO have FRINGES... aren't they cute? *foams @ mouth again* *hyperventilates* look at their kawaii eyes staring out of the computer screen?!! it basically screams "LOVE ME" *huggles* ok i'm fangurling like echizen... hoho... heck man... i love yoh & edoward hehehehe
okay... i'm crazy
(p.s: so... now i shall declare that i only love guys with fringes! sexy fringe too!)