e last wk in cedar pri for e first half of e yr was...
memorable & not really memorable...
meet e parents was
horrible
i was thrown in a corner by my form Teacher who decided tt she's more interested in entertaining tamil parents & leave me alone with e rest of e parents even though they've stated clearly tt rts who co-form a class is not supposed to be left alone to meet parents just in case irritating parents decides to take advantage of e weak.
but she decided to do so anyway & i was forced to meet this pair of bastards alone together with another NIE contract teacher who wasn't really very helpful as they sat there
1. insulting my method of teaching saying i was too soft & e their "clever" kid has a hell of a time tricking me so tt she cld have a reason for nt doing her hmwrk
2. labeling me with humiliating labels such as immature, inexperienced, u're just a relief teacher crap
3. accused me of ostracizing their hell of a precious daughter, for having supernatural powers to prevent their daughter frm achieving full marks for spelling
4. another parent blamed me for nt teaching his daughter how to drink water & insisted tt i conduct a lesson to teach e kids to drink water
after they've finished insulting & pushing all e blame to me, they just walked off & left me there.
i didn't know y i cried so badly after tt, was i insulted? was i humiliated? was i pissed off? i didn't know. it's so ironic, to see them living in denial, to see them blaming others for how their daughter turned out to be. they're just desperately clinging on to e hope tt somehow their daughter will be e smartest in class, tt their daughter will nt be like her twin brother who has a lower IQ & has to go back to P1 & is still considered a "special student". tt somehow, her lousy grades & her unwillingness to learn in sch was e fault of e teacher. tt her v short attention span in class is in fact VERY normal because e parents insisted tt everyone has a v short attention span. wtf.
~~~
farewell was
unforgettable.
i tot P2 students were too young to understand what it means to say goodbye. i tot tt maybe they wld just forget me quickly as another teacher takes my place. greedy me tot tt maybe p2 stdents were too young to plan a farewell party for me & were too financially dependent to buy me lavish gifts.
"so, do u want to ask ms yeo any questions before i leave?"
hands shot up as they waved frantically to get my attention.
"ms yeo, i love u" & then he squirmed abit @ e mushy words
"ms yeo, i'll miss u"
"ms yeo, can't u just come back & teach us nxt term?" whined e whiny one
"ms yeo i love u too" e other one declared loudly
"thank u ms yeo" & he gave me a funny shy look
then all e love confessions started pouring out one by one. they promised to be good kids, they promised to listen to e nxt teacher, they promised to be e best class.
even though they'll most probably forget it e nxt term, who cares
so yup, they finally admitted tt they love me after i've forced them for first 5 months to say tt they like ms yeo everytime whenever i felt depressed.
i got a lovely picture of a mermaid & a pink pen, i got some random pokemon stacks & kraks, i got those big princess stickers which they insisted tt i've got to stick it on my hand. i got to hug e cute boys in my class, e attention seeking girl who loved to hug me cried, they didn't whine when i gave them a truckload of homework. but i guess e best present they gave me was e wonderful memories they've given me...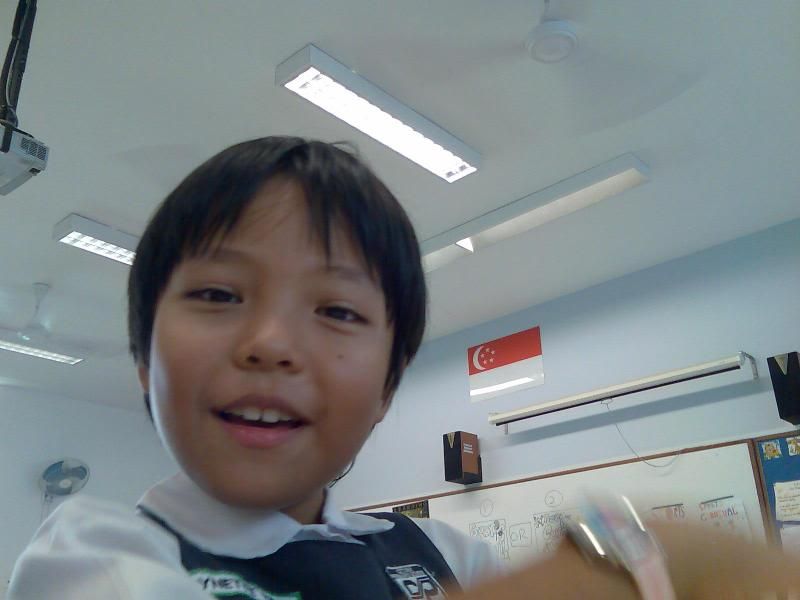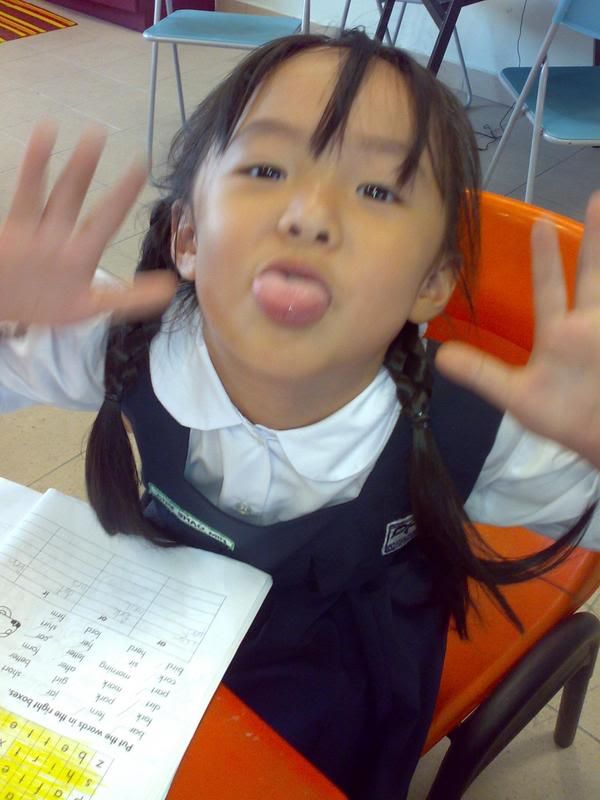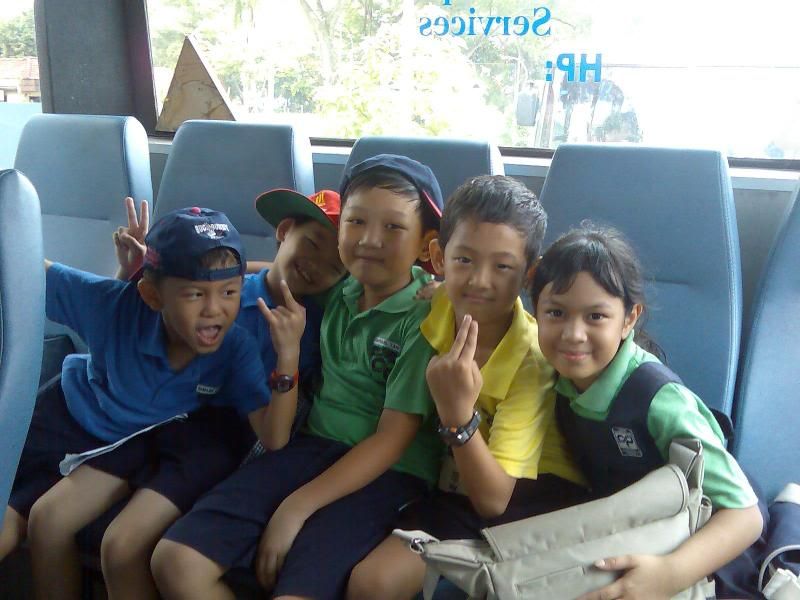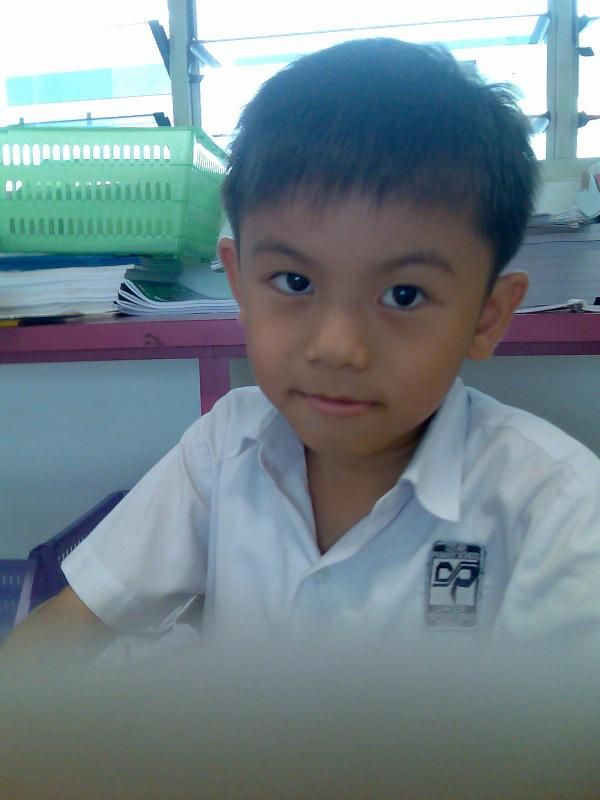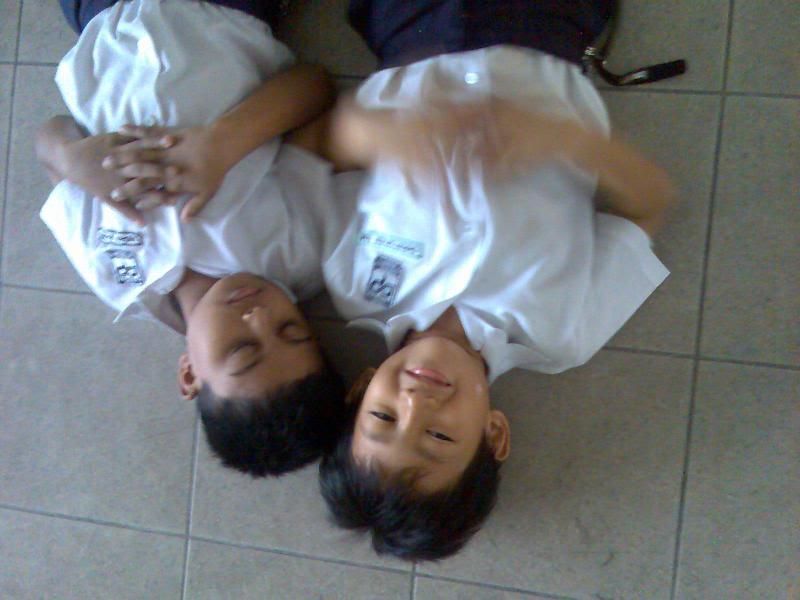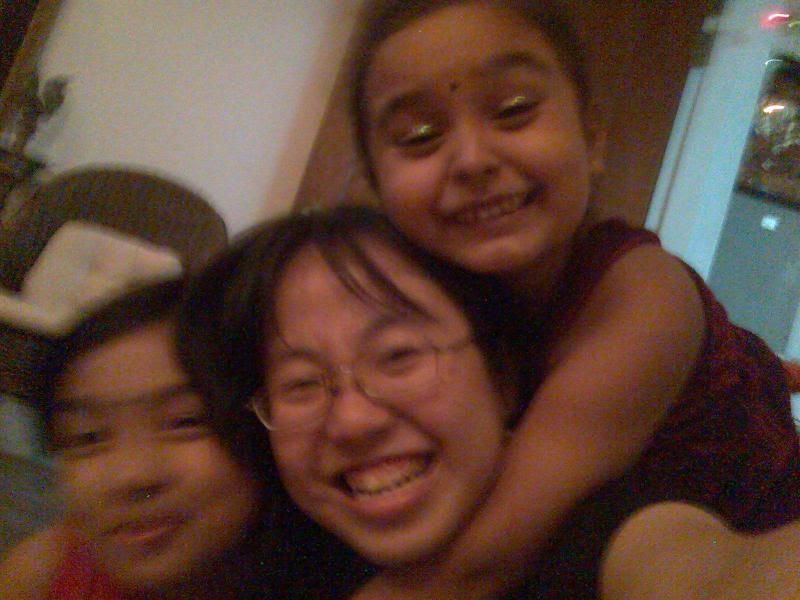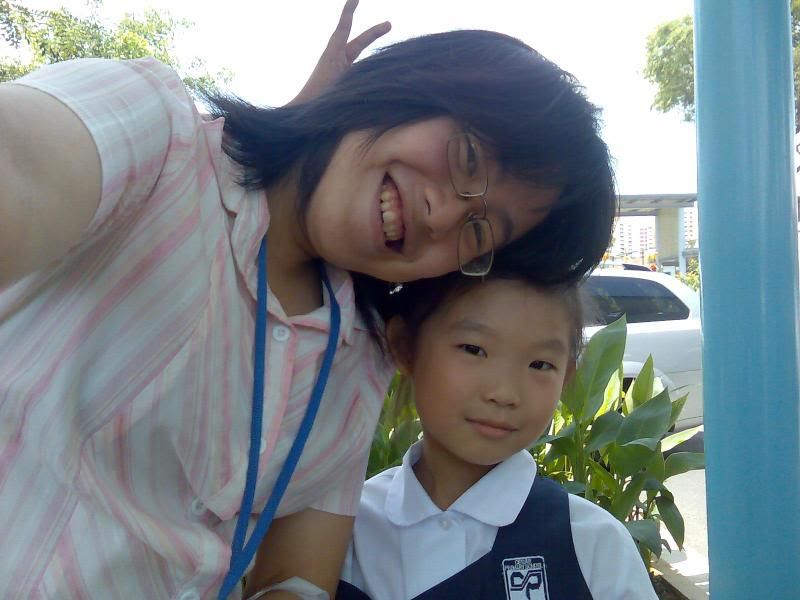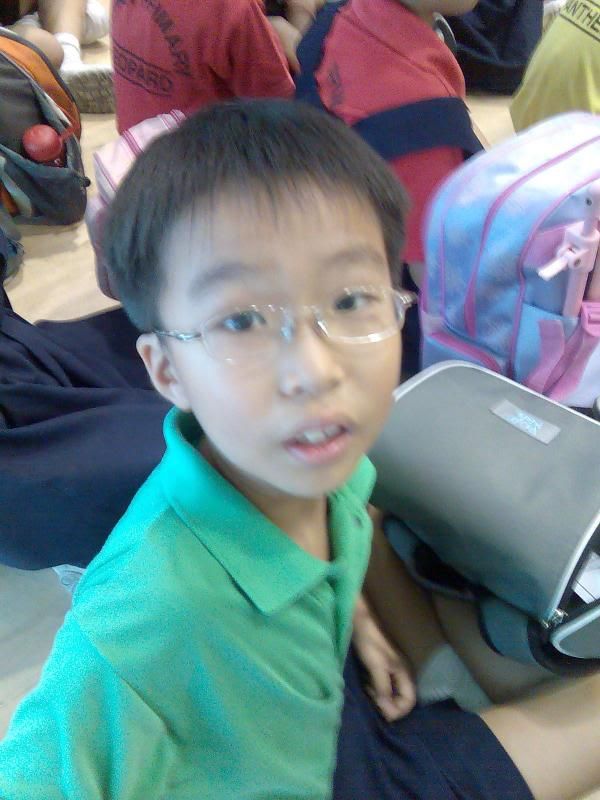 on my last day, some lovely photos i took of them with their love msges on e white board. heh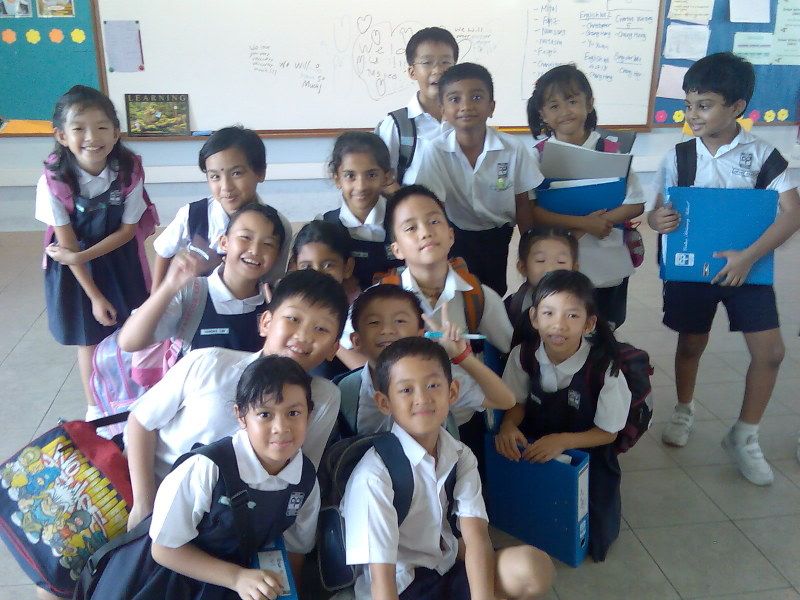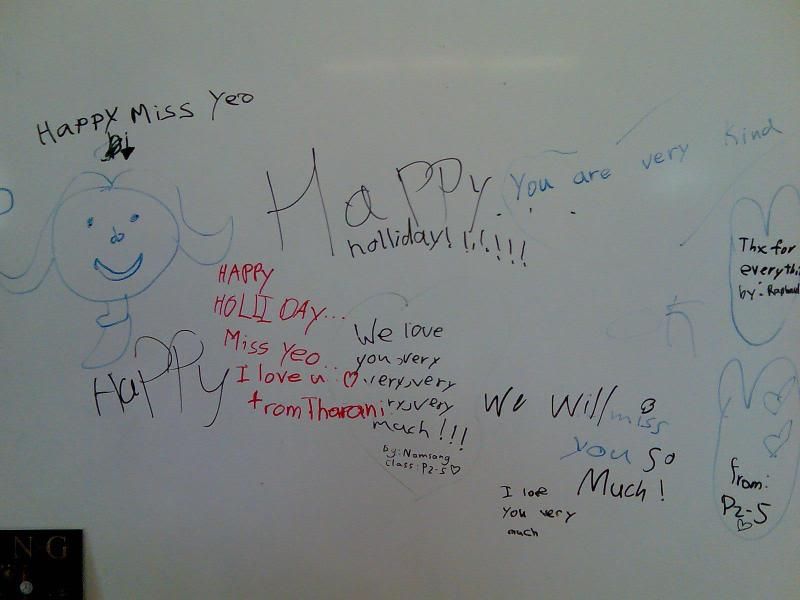 to my lovely wonderful lover whom i've been harassing for e past few months, thank u for ur lovely gifts! sweet! as well as my lovely relief teaching comrades, i love u all! woot! * many thanks to ms J goh for the wonderful picts* *hugs*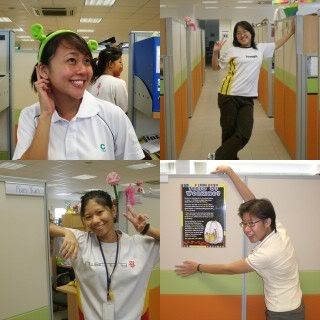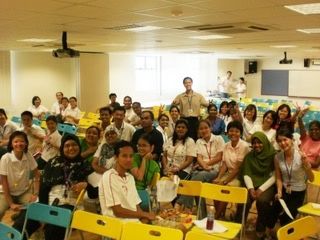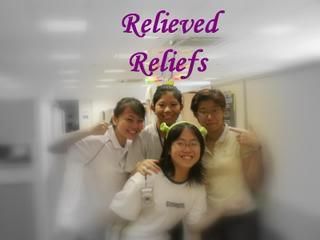 to e staff of cps, thank u!