i am very happy! as in a very simple childlike happiness has overwhelmed, overpowered, overhaha me. wadever lar. HAHAHA, let me tell u why!!!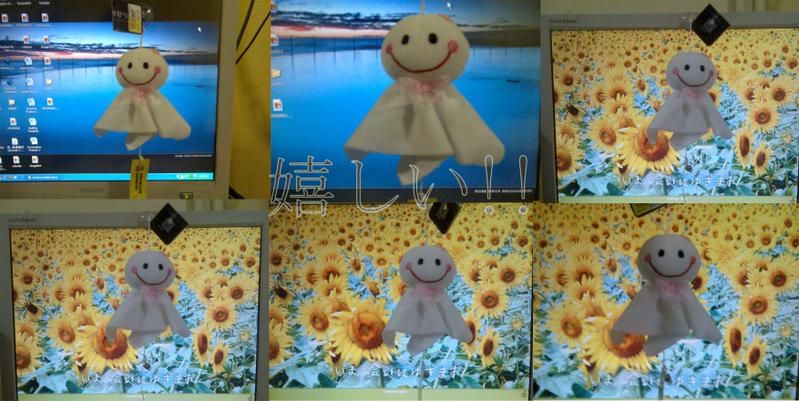 YES!!! LOOOK AT MY CUTIE!!! WHICH I'VE FINALLY FOUND!!! ... wadever, it's all because of this cute white fluffy thing hanging in front of my computer giving me this big wide smile like there's no tomorrow, or like there's always tomorrow. i haven given it a name yet though. shld i call it fluffy? or terry? i mean from teru teru bouzu, so terry wld be... nice? CUTIEEEE.... wheee!!! i managed to find it like how many freaking lightyears after watching ima ai ni yukimasu. IN UR FACE!!! WOOT!
anyway, strange sightings have been, well, sighted at my house. it's getting crazier day by day.
first, me & my sis spotted a poor hello kitty being held hostage by a deranged woman by e window.
den we found this illegal squatter in my house. and then....
HAPPY FACES STARTED APPEARING ON ALL OUR APPLES!!! OMGOMGOMG!!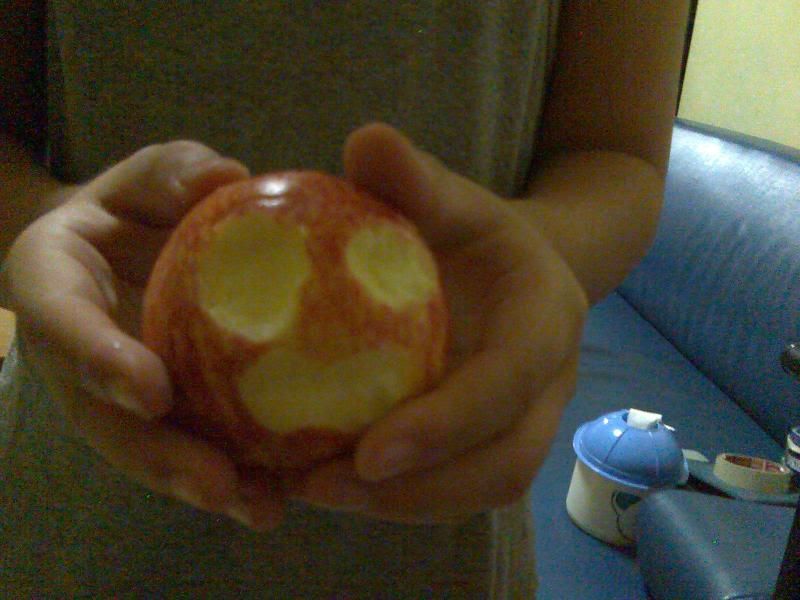 i guess it must be e full moon tt's making everyone crazy.... oh well, HAPPY LIFE!!!
单纯的幸福虽短暂,但还是珍惜,因为快乐,就是这点点滴滴的小事累积而开始。