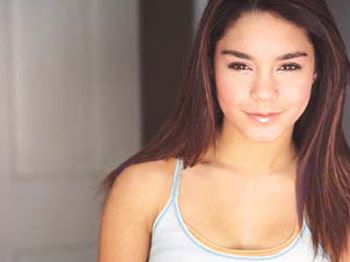 E! News Now brings you the details on the scandalous Vanessa Hudgens picture...and we feel absolutely terrible for her. We can totally see her locked in her room, crying into her pillows, vowing never to show her face in public again, while Zac gently knocks on the door, cooing, "Babe...babe, can I come in?"
But don't stress too much, Vanessa, you can stand under our umbrella. We have a special place in our cold hearts for the HSM gang and will do anything to cheer you up. So, remember:
The High School Musical 2 soundtrack is number one on the charts and will be for weeks to come.
You're supercute and have Zac Efron all to yourself.
This will blow over. Lindsay or Britney will do something stupid, and we won't even remember this in a week. That's the beauty of the Internet—one hour equals about 3.7 months.
Remember another Vanessa's naked picture scandal? Williams, that is. She's doing well and looking hot today.
We're sorry it sucks for you right now, but trust us, it's way more humiliating when your naked picture is online and no one cares.
taken frm
E online
.